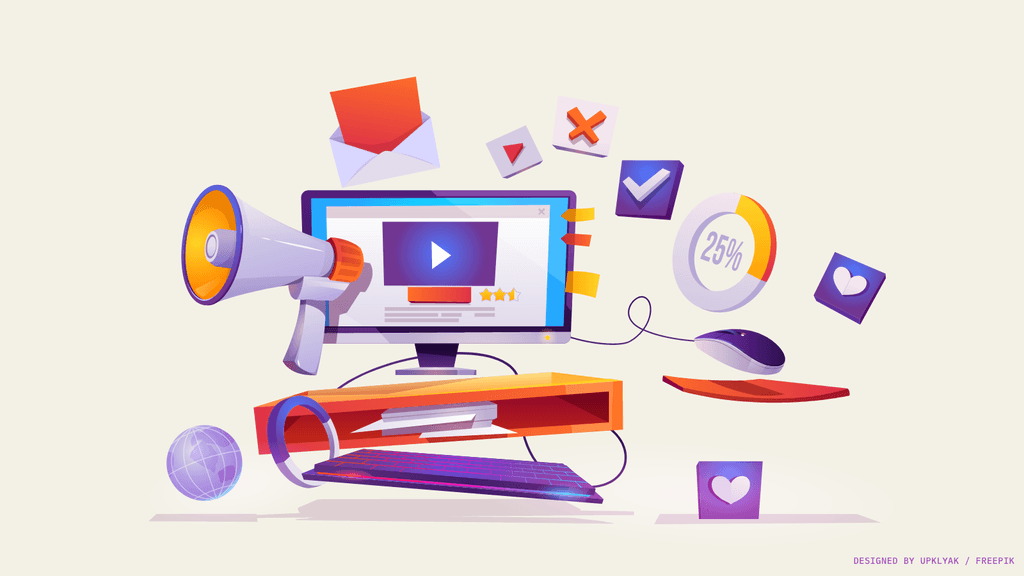 Exit Intent Popups: What Are They? How Do They Work?
Popup is one of the most effective marketing strategies used on websites and directs customers to call to action. Exit-intent popups are designed for users leaving the website to become customers. They are excellent tools for marketing strategies, especially to reduce car abandonment, that is, the users add products to their carts but not complete the purchasing process. So what do exit-intent popups do?
What is Exit Popup?
Exit-intent popups mean monitoring the mouse movements and scrolling behavior of website visitors and detecting when a visitor is about to leave the website. When a visitor decides to exit immediately, exit-intent popups are displayed.
Exit-intent popups collect more forms, generate more email subscribers, and reduce cart abandonment by displaying a popup when a visitor's cursor is about to leave the website. Their task is to attract the attention of the visitor. Therefore, the window is often used to present additional relevant material, invite another part of the site, or receive an email.
Exit-intent popups help visitors stay on the site or encourage them to buy the products they have added to their carts. It is used especially in e-commerce sites to prevent users from leaving without purchasing. Exit-intent popups can reduce the cart abandonment rate. It has proven that cart abandonment is reduced by approximately 15% thanks to exit-intent technology. However, such popups are not only used on e-commerce. Users may encounter exit-intent popups when leaving any site without completing the desired action.
When visitors are about to leave the website, they can be kept on the site thanks to the exit popups. Shopping cart abandonment is reduced, sales are increased, visitors are interacted with, and customer information can be obtained with exit popups.
Exit-Intent Technology in Mobile Devices
Exit-intent popups analyze that the visitor of the site will exit with their mouse movements. When a visitor lands on the landing page and scrolls up faster than scrolling down, the exit popup appears to prevent the user from returning to the previous page results.
In general, users stay on online shopping sites for an average of 15-30 seconds. This period is not long enough to convert visitors into purchasers. Also, many people leave their orders and the shopping cart just before checking out, even though they add items to their cart. This is called cart abandonment and it is a real problem for e-commerce stores. Although visitor traffic is essential in e-commerce platforms, the conversion rate is more important.
In this case, the most used strategy to avoid this scenario is exit popups. Exit-intent popups have a smart algorithm. They detect and react to visitor behaviors such as leaving the website, decreasing mouse movements, attempting to leave the site when there is a product in the cart, etc. Thus, they are helpful as long as they are used efficiently. To provide a user-friendly mobile experience and not be pushed back by Google, exit-intent technology is one of the best solutions to increase conversions.
How to Create Exit-Intent Popups?
The exit-intent popup is a technology that anyone can install on their site in minutes with its easy installation. It is designed without any coding and is integrated into the desired website quickly with the instructions given to the user. The integration of the product into the website takes about 2 minutes.
Here's all you need to do with Popupfox's simple popup generator:
Visit popupfox.com and sign up or sign in with your Google account.
Select a business objective.
Enter the name of your campaign and the domain information you'll use the popup for.
Create a popup with the popup builder that opens.
Go to step 3(Target), click visitor behavior, then click "On Exit Intent" and then select "Sensibility Level"
When you Save and Publish your popup, the system will generate a code. Copy this code and paste it into the codes of the pages where you want the popup to appear, just before the </body> tag.
Update the page and enjoy your new popup!
Exit Intent Popup Types
Discount Coupons
Exit-intent popups keep users from leaving the website and making them shop. With exit-intent popups, users who are about to leave the site are offered a special discount coupon to shop from the site. In this way, if the customer takes advantage of the campaign provided when leaving the site, the visitor turns into a customer. This also allows users to stay longer on the website.
Email Lists
Email marketing strategies are both difficult and highly effective. The difficulty is in collecting email addresses. Users about to leave the site may be asked for their email addresses to inform them about the campaigns and updates. Customers can be attracted to the website by mailing regularly via a mailing strategy. Instead of forcing people to purchase at the moment, there may be a chance to persuade at some point by sending emails regularly. With regular interaction instead of instant actions, customers can be encouraged to buy continuously, not once. It also allows to send emails directly related to the users' preferences and interests.
Cart Abandonment Reduction
Customers who leave can stay on the page using an exit-intent popup with deals such as one-time discount deals, coupons or free shipping offers. This is a great way to reduce cart abandonment with last-minute deals. You can also speed up the purchase by adding a countdown timer to exit popup.
Product Recommendations
Recommending a different product to the visitor who will make a complete exit can attract the their attention and keep them on the site. The visitor is likely to receive not only the products in their cart, but also the products you recommend. You can even recommend upgraded products and services for some of your visitors.
Benefits of Exit-Intent Popups
The benefits of exit-intent popups, which can be shaped in many different ways in accordance with the purpose, can be listed as follows:
Attracting users' attention
Promoting products or services
Focusing on call to action (there can be many on one page)
Growing email lists
Reducing bounce rate
Popupfox is pleased to offer you popups that can be built just in 2 minutes. Start designing exit-intent popups right away with Popupfox's simple popup generator!